The World Challenge Series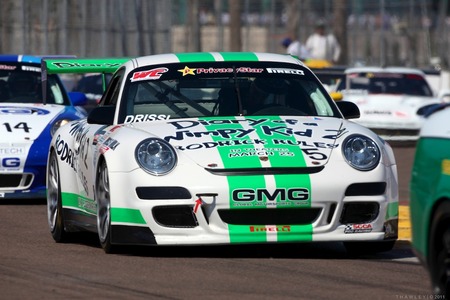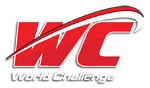 Purpose: The purpose of the World Challenge Championships is to provide teams, manufacturers and aftermarket suppliers a competitive production-based race series in which to prove their products.
Race Length: There is a 50-minute maximum time limit for every race, with the number of laps and total distance being determined by track configuration, lap times and race conditions.
Homologation of Vehicles: In addition to the general series rules that apply to all homologated vehicles, each vehicle model that is homologated into the World Challenge Series has a set of specifications assigned to it on a Vehicle Technical Specification sheet (VTS) in order to give equivalent overall performance capabilities to a wide range of vehicles. Adjustments to a vehicle's VTS sheet will be made until a competitive package is developed. Vehicles may be submitted for homologation up to a year before it goes on general sale to the public, and until that particular body style goes out of production throughout the world.
Eligibility: Cars that have been homologated for competition in the World Challenge Series are eligible for a full-year of competition from the time it is homologated, until that particular body style has been out of production throughout the world for four (4) years. After a body style has been out of production for four (4) years, it may continue to compete in no more than five (5) races total with a single driver, for an additional three (3) years.
Competition Adjustments: In order to keep the competition close within the World Challenge series, competition adjustments will be made to a vehicle model when deemed necessary. Competition adjustments will primarily be done through adjustments to the base weight, the engine speed limit and/or the required restrictor size.
R.E.W.A.R.D.S. System: Rewarding of Equalizing Weight Assigned to Reduce Driver Sensitivity, referred to as "REWARDS Weight," is a weight equalization system based on the addition and subtraction of ballast weight based on the finishing position of individual drivers in the previous race(s). The goal of the REWARDS System is to provide close on-track competition between a diverse variety of cars in the top third of the field. REWARDS System weight adjustments are in effect for the next race in which a driver competes in the same class. The maximum additional weight is 200 lbs. in GT and GTS and 150 lbs. in Touring Car.
Manufacturers" Championship Points: Only those car manufacturers that are corporate members are eligible to receive points toward the Manufacturers' Championship. Points are awarded to a manufacturer based on its highest finishing position in each class. Points are disbursed as follows: 1st, 9 pts; 2nd, 7; 3rd, 5; 4th, 3; 5th, 2; 6th, 1. One point is also awarded to the pole position-winning manufacturer.
Drivers' Championship Points: A Drivers' Champion will be named in each class. Points are awarded to the drivers based on their finishing position in each class. The points for all races are awarded as follows: 1st, 140 pts.; 2nd, 110; 3rd, 95; 4th, 85; 5th, 80; 6th, 76; 7th, 72; 8th, 68; 9th, 64; 10th, 60; 11th, 57; 12th, 54; 13th, 51; 14th, 48; 15th, 45; 16th, 43; 17th, 41; 18th, 39; 19th, 37; 20th, 35; 21st, 33; 22nd, 31; 23rd, 29; 24th, 27; 25th, 25; 26th, 23; 27th, 21; 28th, 19; 29th, 17; 30th, 15; 31st, 13; 32nd, 11; 33rd, 9; 34th, 7; 35th, 6; 36th, 5; 37th, 4; 38th, 3; 39th, 2; 40th, 1.
In addition to the base point system, five points will be awarded to any driver who leads a lap in each class and five points to the driver who leads the most laps in each class per race. In case of a tie, the driver with the highest finishing position will be awarded the points. In qualifying, a maximum of five points may be earned. The qualifying breakdown is as follows: 1st, 15 pts.; 2nd, 12; 3rd, 9; 4th, 6; 5th, 3.
Rookie of the Year: The GT, GTS and Touring Car Championships will recognize the Rookie driver scoring the most points as its Rookie of the Year. A rookie is someone who has started no more than three races in a given season or five in his/her career and has not won a race. Additionally, drivers with significant experience in other forms of racing at an equal level of World Challenge are not eligible for rookie status, despite how few races they may have run in the series.
Jim Cook Memorial Trophy: An annual award honoring the memory of James Edwin Cook (1939-1985) is presented at season's end to an entrant/driver who has made significant contributions to the overall success of the SCCA Pro Racing World Challenge Championships through promotional activities and a consistent display of good character and sportsmanship. The award was started during the Endurance Championship era. Previous winners were Tommy Morrison (1985), Rick Hurst (1986), Dave Wolin (1987), Steve Saleen (1988), Tommy Archer (1989), Doc Bundy, Scott Lagasse and Lotus USA (1990), Lotus USA (1991), Doug Rippie/Dieline (1992), Chris Neville (1993), Kermit Upton III (1994), David Rosenblum (1995), Saleen/Allen Racing (1996), RealTime Racing (1997), DC Sports (1998), Turner Motorsport (1999), Team Tech Racing/Scott Bove (2000), Phil McClure (2001), Rod Bymaster/Audi (2002), Jim Osborn (2003), Tim Wiens (2004), Jon Groom (2005), Dave Spitzer, Team Cadillac (2006), World Challenge paddock (2007), Bob Woodhouse (2008), Andy Pilgrim (2009).
Zimmermann Cup: An annual award presented in the memory of multi-time Championship winning crew chief Jerome Zimmermann (1967-2003) at season's end to the crew chief that best exemplifies the similar passion, dedication and success Zimmermann had in the SCCA Pro Racing World Challenge. Past winners include: Dax Raub/3R-Racing (2003), Jason Marks/Bimmerworld (2004), Tivadar Heinlein/Jon Groom Racing (2005), Louis Gigliotti Jr./LG Motorsports (2006), Nathan Bonneau/RealTime Racing (2007), Chris Tindol, Tindol Motorsports (2008), Chris Willes/ACS Express Racing (2009)