|
July 22, 2012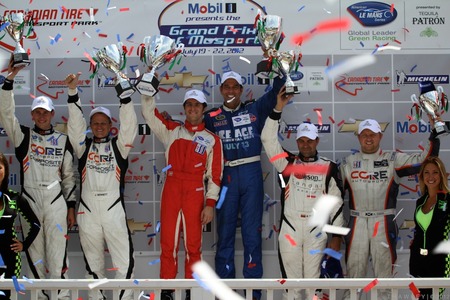 RSR Racing's Bruno Junqueira and Tomy Drissi won in Prototype Challenge for the first time as a pairing. Junqueira in the No. 9 "The Watch" ORECA FLM09 finished a lap ahead of CORE autosport's Colin Braun and Jon Bennett in the No. 05 entry.

The victory was the first in ALMS for Junqueira since his jump from open-wheel racing. Drissi was a two-time winner last year in the class. The victory also was the first for RSR after the Paul Gentilozzi-owned team fielded a Jaguar GT effort from 2009-2011.
Full report to follow...
Comments Off
| |
Email Article