|
March 29, 2011
Sponsored by X-Men: First Class in Theaters 6.3.11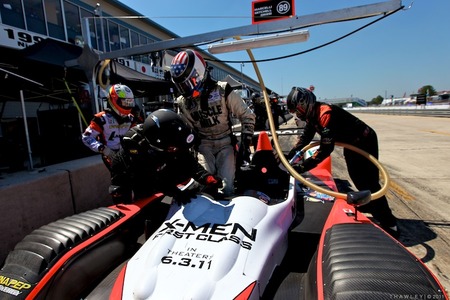 March 17, 2011 ~ Sebring, Fla. Tomy Drissi will start Saturday's 59th running of the Mobil 1 Twelve Hours of Sebring presented by Fresh from Florida driving the Intersport Racing #89 LMPC car sponsored by X-Men: First Class - in theaters 6.3.11. The 12 Hours of Sebring will mark Tomy's first outing behind the wheel of the new LMPC class of cars.

No stranger to sports car racing, Drissi has competed in Trans-Am, World Challenge and has driven in the American Le Mans Series' premier Le Mans Prototype class with Autocon Racing. He'll be joined in the #89 Intersport LMPC car by Kyle Marcelli and Rusty Mitchell.

"My experience has been pretty much in sports cars (Trans-Am) with big horsepower and without a lot of down force," said Drissi. "The big challenge will be managing the amount of grip these prototypes produce and then understanding where the limits are. Our goal is to manage our car and be there at the end fighting for the win."
Comments Off
| |
Email Article