|
April 13, 2011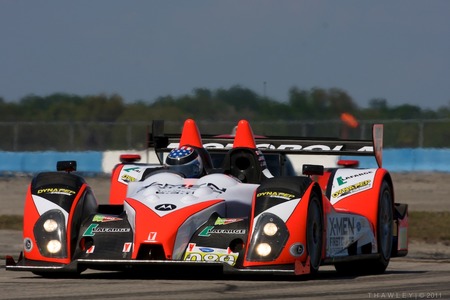 Tomy Drissi will start Saturday's Tequila Patrón American Le Mans Series race at Long Beach this weekend, contesting the 2-hour race around the 11 turn 1.968 mile street circuit driving the Intersport Racing No. 89 LMPC car sponsored by X-Men: First Class In Theaters 6.3.11. and Muscle Milk.

No stranger to Long Beach, Drissi enjoyed his first professional win (Trans-Am) at the track. He has also competed there in the World Challenge Series and in the American Le Mans Series' premier Le Mans Prototype class with Autocon Racing. This week he'll be joined in the Intersport Racing No. 89 X-Men: First Class In Theaters 6.3.11. LMPC car by Kyle Marcelli.

"I am really jazzed to run the prototype this year at Long Beach," said the Trans-Am Champion. "Last year I was able to bring the Autocon team up to 2nd place before our driver change. The team and I where extremely happy with that. We know what we're up against, though. We know we'll have our hands full running against bigger teams with much bigger budgets. But, like I've said before, the guys at Intersport Racing are the giant killers. I know Kyle and I can compete with anyone they throw at us. Bring it!"
Comments Off
| |
Email Article