Sponsors
Zoolander No. 2

Zoolander No. 2 is an upcoming 2016 American comedy film directed by Ben Stiller and written by Justin Theroux, Stiller, Nicholas Stoller and John Hamburg. It is the sequel to the 2001 film Zoolander and stars Stiller, Owen Wilson, Will Ferrell, Penélope Cruz, Kristen Wiig and Fred Armisen.  When the world's most beautiful musical celebrities are systematically assassinated with formerly famous male model Derek Zoolander's iconic "Blue Steel" look on their face, Interpol recruits Derek and his friend Hansel McDonald to infiltrate a new and different world of high fashion in order to put a stop to it. Meanwhile, Derek's rival Jacobim Mugatu is set free and is seeking revenge.
Straight Outta Compton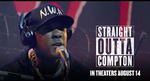 Following the meteoric rise and fall of N.W.A., Straight Outta Compton tells the astonishing story of how they revolutionized music and pop culture forever the moment they told the world the truth about life in the hood and ignited a cultural war. Entrenched in the racial tumult of Los Angeles in the mid-1980's, a group of aspiring rappers banded together to revolutionize the global consumption of hip-hop and popular culture. NWA was born out of racial frustration and the disadvantaged economics of their South Central neighborhood. F. Gary Gray directs this biopic about the rise to stardom for the act that earned the moniker of "The World's Most Dangerous Group", featuring Ice Cube's son O'Shea Jackson Jr. playing the role of his father, Corey Hawkins as Dr. Dre, and Jason Mitchell as the late Eazy-E.
SpongeBob – Sponge Out of Water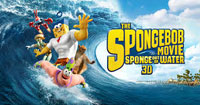 SpongeBob SquarePants, the world's favorite sea dwelling invertebrate, has his most super-heroic adventure yet. SpongeBob goes on a quest to discover a stolen recipe that takes him to our dimension, our world, where he tangles with a pirate.
Dracula Untold

Almost an entire century after the world's cinematic introduction to Dracula placed audiences under his haunting spell, the studio that pioneered the genre reawakens one of legend's most captivating figures in an action-adventure that heralds a pulse-pounding rebirth of the age of monsters. LUKE EVANS (Fast & Furious 6, The Hobbit series) transforms from the cursed man history knows as Vlad the Impaler to an all-powerful creature of the night in Universal Pictures' Dracula Untold, the origin story of the alluring immortal we have come to fear as the sun sets: Dracula.
Teenage Mutant Ninja Turtles in 3D

The Teenage Mutant Ninja Turtles in 3D (Opens August 8th) Darkness has settled over New York City as Shredder and his evil Foot Clan have an iron grip on everything from the police to the politicians. The future is grim until four unlikely outcast brothers rise from the sewers and discover their destiny as Teenage Mutant Ninja Turtles. The Turtles must work with fearless reporter April O'Neil and her cameraman Vern Fenwick to save the city and unravel Shredder's diabolical plan.
Hercules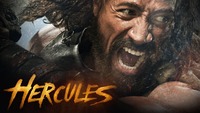 Hercules, starring Dwayne Johnson, opens in theaters July 25th. Both man and myth, Hercules (Dwayne Johnson) leads a band of mercenaries to help end a bloody civil war in the land of Thrace and return the rightful king to his throne. A tormented soul from birth, Hercules has the strength of a God but feels the suffering of a human.
Unimaginable villains will test the mythical power of Hercules in Director Brett Ratner's gritty take on one of the most epic action heroes of the ages.
22 Jump Street

After making their way through high school (twice), big changes are in store for officers Schmidt and Jenko when they go deep undercover at a local college. But when Jenko meets a kindred spirit on the football team, and Schmidt infiltrates the bohemian art major scene, they begin to question their partnership. Now they don't have to just crack the case – they have to figure out if they can have a mature relationship. If these two overgrown adolescents can grow from freshmen into real men, college might be the best thing that ever happened to them.
The Amazing Spider-Man 2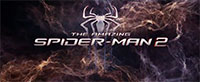 Peter Parker continues to stare down his personal demons while waging his fight on crime. We've always known that Spider-Man's most important battle has been within himself: the struggle between the ordinary obligations of Peter Parker and the extraordinary responsibilities of Spider-Man. It's great to be Spider-Man. For Peter Parker, there's no feeling quite like swinging between skyscrapers, embracing being the hero, and spending time with Gwen. But being Spider-Man comes at a price: only Spider-Man can protect his fellow New Yorkers from the formidable villains that threaten the city. With the emergence of Electro, Peter must confront a foe far more powerful than he. And as his old friend, Harry Osborn, returns, Peter comes to realize that all of his enemies have one thing in common: OsCorp.
Rio 2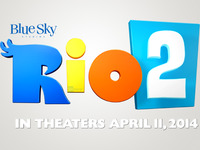 The entire cast of the animated smash RIO returns in RIO 2, and they are joined by a new flock of top actors and musical talents. Rich with grandeur, character, color and music, RIO 2 finds Jewel (Anne Hathaway), Blu (Jesse Eisenberg) and their three kids leaving their domesticated life in that magical city for a journey to the Amazon. They encounter a menagerie of characters who are born to be wild, voiced by Oscar nominee Andy Garcia, Oscar/Emmy/Tony-winner Rita Moreno, Grammy winner Bruno Mars, and Tony winner Kristin Chenoweth.
The Maze Runner
When Thomas (O'Brien) wakes up trapped in a massive maze with a group of other boys, he has no memory of the outside world other than strange dreams about a mysterious organization known as W.C.K.D. Only by piecing together fragments of his past with clues he discovers in the maze can Thomas hope to uncover his true purpose and a way to escape. Based on the best-selling novel by James Dashner.
The Secret Life of Walter Mitty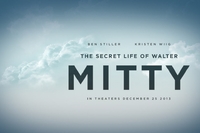 Opening in theaters December 25, 2013. The Secret Life of Walter Mitty is an epic drama/fantasy film directed by and starring Ben Stiller. Bored office worker Walter Mitty [Stiller] spends his days creating elaborate fantasy worlds for himself in which he gets to live a life of adventure while romancing his co-worker Cheryl [Kristen Wiig]. However, when both their jobs are threatened in the real world, Walter finally shakes off his lethargy and sets off on a global journey to introduce some genuine excitement into his life.
The Counselor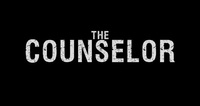 Opening in theaters, October 25, 2013. Legendary filmmaker Ridley Scott and Pulitzer Prize winning author Cormac McCarthy (No Country for Old Men) have joined forces in the motion picture thriller THE COUNSELOR, starring Michael Fassbender, Penélope Cruz, Cameron Diaz, Javier Bardem, and Brad Pitt. McCarthy, making his screenwriting debut and Scott interweave the author's characteristic wit and dark humor with a nightmarish scenario, in which a respected lawyer's one-time dalliance with an illegal business deal spirals out of control.
PERCY JACKSON: Sea of Monsters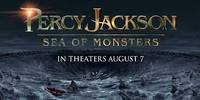 Percy Jackson's seventh-grade year has been suprisingly quiet. Not a single monster has set foot on his New York prep-school campus. But when an innocent game of dodgeball among Percy and his classmates turns into a death math against an ugly gang of cannibal giants, things get… well, ugly. And the unexpected arrival of his friend Annabeth brings more bad news: the magical borders that protect Camp Half-Blood have been poisoned by a mysterious enemy, and unless a cure is found, the only safe haven for demigods will be destroyed. In this fresh, funny, and wildly popular follow-up to The Lightning Thief, Percy and his friends must journey into the Sea of Monsters to save their camp. But first, Percy will discover a stunning new secret about his family–one that makes him question whether being claimed as Poseidon's son is an honor or simply a cruel joke.
The Wolverine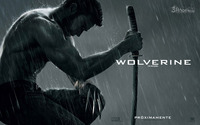 The Wolverine is an upcoming American/Australian superhero film featuring the Marvel Comics character Wolverine and is intended to be the sixth installment in the X-Men film series. Hugh Jackman reprises his role from previous films as the title character. Set sometime after X-Men: The Last Stand, Logan travels to Japan, where he engages a mysterious figure from his past in a fight that has lasting consequences. Vulnerable for the first time, and pushed to his physical and emotional limits, he confronts not only lethal samurai steel, but also his inner struggle against his own immortality, emerging more powerful than ever before.
The Heat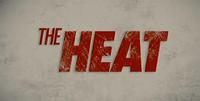 Uptight and straight-laced, FBI Special Agent Sarah Ashburn (Sandra Bullock) is a methodical investigator with a reputation for excellence–and hyper-arrogance. Shannon Mullins (Melissa McCarthy), one of Boston P.D.'s "finest," is foul-mouthed and has a very short fuse, and uses her gut instinct and street smarts to catch the most elusive criminals. Neither has ever had a partner, or a friend for that matter. When these two wildly incompatible law officers join forces to bring down a ruthless drug lord, they become the last thing anyone expected: buddies. From Paul Feig, the director of "Bridesmaids."
EPIC

EPIC is a 3D CG adventure comedy that reveals a fantastical world unlike any other. From the creators of ICE AGE and RIO, EPIC tells the story of an ongoing battle between the forces of good, who keep the natural world alive, and the forces of evil, who wish to destroy it. When a teenage girl finds herself magically transported into this secret universe, she teams up with an elite band of warriors and a crew of comical, larger-than-life figures, to save their world…and ours.
This film stars Beyoncé Knowles, Colin Farrell, Josh Hutcherson, Christoph Waltz and Amanda Seyfried. Learn all about Epic, play games, and read more about Epic characters as you get ready to experience this adventure in theaters May 24!
The Internship

The Internship, opening in theaters June 7th and starring Vince Vaughn and Owen Wilson.  In the movie, Billy (Vince Vaughn) and Nick (Owen Wilson) are salesmen whose careers have been torpedoed by the digital world. Trying to prove they are not obsolete, they defy the odds by talking their way into a coveted internship at Google, along with a battalion of brilliant college students. But, gaining entrance to this utopia is only half the battle. Now they must compete with a group of the nation's most elite, tech-savvy geniuses to prove that necessity really is the mother of re-invention.
Gi Joe Retaliation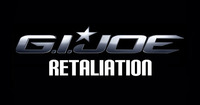 G.I. Joe: Retaliation (also known as G.I. Joe 2 or G.I. Joe 2: Retaliation) is an upcoming 2013 American science fiction action film directed by Jon M. Chu, based on Hasbro's G.I. Joe toy, comic and media franchises. It is a sequel to 2009's G.I. Joe: The Rise of Cobra.[4] The film was written by Zombieland writers Rhett Reese and Paul Wernick. G.I. Joe: Retaliation features an ensemble cast, starring Bruce Willis and Dwayne Johnson, with Channing Tatum, Arnold Vosloo, Ray Park, Jonathan Pryce, and Lee Byung-hun reprising their roles from the first film. North American release date is March 28, 2013.
A Good Day To Die Hard

Since the first "Die Hard" in 1988, John McClane has found himself in the wrong place at the wrong time, with the skills and attitude to always be the last man standing, making him enemy #1 for terrorists the world over. Now, McClane faces his greatest challenge ever, this time on an international stage, when his estranged son Jack is caught up in the daring prison escape of a rogue Russian leader, and father and son McClane must work together to keep each other alive and keep the world safe for democracy.
Taken 2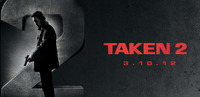 Taken 2 is an upcoming 2012 French action thriller film directed by Olivier Megaton and starring Liam Neeson. The sequel to the 2008 film Taken, will be released on October 5, 2012.
6 months after the events in Paris, Bryan Mills (Liam Neeson) has reconciled with his wife Lenore (Famke Janssen) and his daughter Kim (Maggie Grace), and now they have taken a family holiday in Istanbul. But an Albanian mobster Murad (Rade Šerbedžija), whose son, Marko, Bryan killed in Paris, arrives in Istanbul to take revenge, and he abducts Lenore. Bryan escapes, and now he must save Lenore and find Kim, who is lost in the middle of Istanbul, before Murad finds both Kim and Bryan.
Dog Days Diary of a Wimpy Kid

During his summer vacation "Wimpy Kid" Greg Heffley, the hero of the phenomenally successful book series, hatches a plan to pretend he has a job at a ritzy country club – which fails to keep him away from the season's dog days, including embarrassing mishaps at a public pool and a camping trip that goes horribly wrong. Opens August 3rd. http://www.diaryofawimpykidmovie.com
The Watch

Four everyday suburban guys come together as an excuse to escape their humdrum lives one night a week. But when they accidentally discover that their town has become overrun with aliens posing as ordinary suburbanites, they have no choice but to save their neighborhood — and the world — from total extermination. http://jointhewatch.com
Ice Age – Continental Drift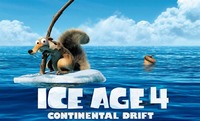 Scrat's nutty pursuit of the cursed acorn, which he's been after since the dawn of time, has world-changing consequences – a continental cataclysm that triggers the greatest adventure of all for Manny, Diego and Sid. In the wake of these upheavals, Sid reunites with his cantankerous Granny, and the herd encounters a ragtag menagerie of seafaring pirates determined to stop them from returning home. http://www.iceagemovie.com
Prometheus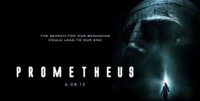 Ridley Scott, director of 'Alien' and 'Blade Runner,' returns to the genre he helped define. With PROMETHEUS, he creates a groundbreaking mythology, in which a team of explorers discover a clue to the origins of mankind on Earth, leading them on a thrilling journey to the darkest corners of the universe. There, they must fight a terrifying battle to save the future of the human race. http://www.prometheus-movie.com/
The Sitter In Theaters December 9th
When the world's most irresponsible babysitter takes three of the world's worst kids on an unforgettable overnight adventure through the streets of New York City, it's anyone's guess who's going to make it home in one piece. The Sitter is a new level of twisted and debauched hilarity from the director of Pineapple Express, starring Jonah Hill.
Alvin and the Chipmunks: Chip-Wrecked in Theaters December 16th

On vacation aboard a luxury cruise ship, Alvin, Simon, Theodore and the Chipettes are up to their usual antics, turning the ship into their personal playground, until they become 'chipwrecked' on a desert island. As Dave Seville frantically searches for his AWOL charges, the 'Munks and Chipettes do what they do best – sing, dance and wreak havoc. But they're in for a surprise when they embark on an island adventure with their new friend – a castaway who's more than a match for The Chipmunks and The Chipettes. http://www.munkyourself.com/main.html
In Time in Theaters October 28th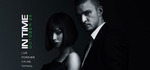 In Time presents a world where time has become the ultimate currency. You stop aging at 25, but there's a catch: you're genetically-engineered to live only one more year, unless you can buy your way out of it. The rich "earn" decades at a time (remaining at age 25), becoming essentially immortal, while the rest beg, borrow or steal enough hours to make it through the day. When a man from the wrong side of the tracks is falsely accused of murder, he is forced to go on the run with a beautiful hostage. Living minute to minute, the duo's love becomes a powerful tool in their war against the system. View Trailer
Rise of the Planet of the Apes in Theaters August 5th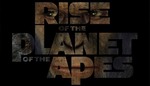 Rise of the Planet of the Apes is set in a contemporary San Francisco and follows a young scientist who becomes a crucial figure in the war between humans and apes. Franco has been testing his Alzheimer cure on apes, but one of them, named Caesar, starts to evolve rapidly, so he takes him home to live with him and protect him from the cruel doctors, thus starting the inevitable ape revolution. James Franco stars, along with Andy Serkis providing motion capture for Caesar and Weta doing CGI; Freida Pinto, John Lithgow, Brian Cox, with Tom Felton. Rise of the Planet of the Apes arrives in theaters on August 5th late summer. Trailer: http://www.apeswillrise.com/
Kung Fu Panda 2 in Theaters May 26

Po (Jack Black), now a kung fu master, is fighting to protect the Valley of Peace alongside with Master Shifu (Dustin Hoffman) and the Furious Five: Master Tigress (Angelina Jolie), Master Monkey (Jackie Chan), Master Viper (Lucy Liu), Master Mantis (Seth Rogen) and Master Crane (David Cross). When an old enemy form the emperor albino peacock named Lord Shen (Gary Oldman) emerges to take over China with a weapon said to be so powerful that it threatens the very existence of kung fu itself, Po must sacrifice his body to save the Valley of Peace who is in the hand of emperor.Po (Jack Black), now a kung fu master, is fighting to protect the Valley of Peace alongside with Master Shifu (Dustin Hoffman) and the Furious Five: Master Tigress (Angelina Jolie), Master Monkey (Jackie Chan), Master Viper (Lucy Liu), Master Mantis (Seth Rogen) and Master Crane (David Cross). When an old enemy form the emperor albino peacock named Lord Shen (Gary Oldman) emerges to take over China with a weapon said to be so powerful that it threatens the very existence of kung fu itself, Po must sacrifice his body to save the Valley of Peace who is in the hand of emperor.
X-MEN: First Class in theaters 6.3.11
Before Charles Xavier and Erik Lensherr took the names Professor X and Magneto, they were two young men discovering their powers for the first time. Before they were archenemies, they were closest of friends, working together, with other Mutants (some familiar, some new), to stop the greatest threat the world has ever known. In the process, a rift between them opened, which began the eternal war between Magneto's Brotherhood and Professor X's X-MEN.
RIO in theaters 4.8.11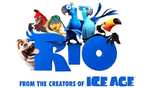 When Blu, a domesticated macaw from small-town Minnesota, meets the fiercely independent Jewel, he takes off on an adventure to Rio de Janeiro with this bird of his dreams.
Diary Of A Wimpy Kid: Roderick Rules in theaters 3.25.11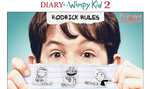 Back in middle school after summer vacation, Greg Heffley and his older brother Rodrick must deal with their parents' misguided attempts to have them bond.
Muscle Milk / Cytosport
CytoSport™ was founded in 1998 by the father/son team of Greg and Mike Pickett. Since then it has grown into a premier manufacturer of sports-oriented nutritional products that address the needs of athletes and active lifestyle individuals at every level. With every product and every decision, we pursue quality and taste with the athlete in mind.